Category: Seth DeMoor
---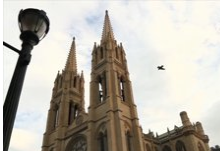 filmed & edited by: Jon Ervin, Jake Machado, Seth James DeMoor
Published on: 20th May 2014 — 12:43 PM / OBS: North America
Connect
---

Click here to watch more stories on the life of John Paul II
CONNECT & COMMENT BELOW
Published on: April 23rd 2014 — 10:09 AM / OBS: NORTH AMERICA / Denver, Colorado
OneBillionStories.com Contributor - Seth DeMoor / @1BillionStories
---

produced & edited by: Seth James DeMoor / music by: Pompeii, David Tolk
My Family Life was not Easy on the Western Slope
"God kept His promise, He did not let me die."
Published on: December 19th 2013 — 1:03 PM / OBS: North America / DENVER, CO
OneBillionStories.com Contributor - Seth James DeMoor
@SethJamesDeMoor — 303.709.3804
CONNECT & COMMENT BELOW
RELATED STORIES
---

When I moved to Boulder, my Faith took off
'I'm going to give you this gift, I want you to use it for my glory.'
Published on: 27th August 2013 — 1:03 AM / OBS: North America
produced & edited by: Lisa Driscoll, Seth James DeMoor / music by: Cardiac Move
BOULDER, CO, USA — Colorado Triathlete Brad Seng resides in Boulder Colorado where he trains for triathlons as a professional athlete. Can you imagine swimming for 2.4 miles, biking for 112 miles, and just to make sure you do not have too much energy left over, run a full marathon of 26.2 miles? Those three events are run back to back to back (in 1 day!), and is exactly what Brad Seng trains for as a Triathlete in Colorado. The rigors and discipline create quite the training regimen. … Read More »
---

Goal:
Inspire at least one person from every state in the USA to partner with OBS as a monthly benefactor (donor), all within a 50 hour window (Delaware, Arkansas, Oregon, Alaska, at least 1 from every state)
Published on: August 12th 2013 — 12:15 PM / OBS: North America
Denver, CO, USA — It's time to unleash the power of story-telling to millions of online viewers, and we need your help to do it. Will you help us bring Christ to the Internet?
Our team is asking you now to support us with a monthly donation so that we can continue to bring you inspiring stories to the Internet.
(read more below) (click here to donate between August 14th & August 16th)
Seth J. DeMoor
Founder & Video Missionary, USA
GET UPDATES FROM SETH DEMOOR
produced & edited by: Seth James … Read More »
---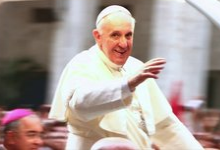 Rio Streets Equals Time for Mercy & Love
'World Youth Day Ignites Charity in Hearts of Missionaries in Brazil and Beyond, in the World & Online'
Published on: July 28th 2013 — 1:15 AM / OBS: South America
produced & edited by: Seth James DeMoor, Annie & Al Palmquist, David Panlilio, Felipe Lizarzaburu
Subscribe to OBS Updates
Rio de Janeiro, Brazil — We came together from all corners of the world to love, serve, and film at World Youth Day 2013 in Brazil. Film what you ask? The suffering of the human race, and how Christ shows us the way to overcome that suffering through the Seven Acts of Mercy. In filming over the last 10 days in Brazil, the challenges were many, but the grace of God brought us through. Tonight, at the closing vigil with millions of young … Read More »
---

Our camera man Felipe from Ecuador decided it would be good for a close up angle, wow!
Quick and simple post from the press tent in Rio. The sun is back, Pope Francis is here nearby, pilgrims are excited for the stations, and God willing we bring you more images soon from Rio! World Youth Day is in full swing here.
---

We found some American youth up at the Cristo Redentor statue overlooking the city of Rio. They reflect on their journey thus far as pilgrims, and the benefit knowing their faith better through the Catechism.
---

An Encounter With True Joy, Purpose
Watch the Smiles, See the Hope, Experience Him who Gave All for Us
Published on: July 25th 2013 — 9:58 PM / OBS: South America
RIO DE JANEIRO, BRASIL — Al from Lima has arrived! Yes, we made it to Rio, the entire OBS team from around the world. Annie, Al, David, and Seth, together at last after many many hours in front of screen on skype. Thankfully World Youth Day is an encounter with grace, which equates to miracles every day in the streets of Rio, which we just learned today with Al's arrival. (read more below)
Seth J. DeMoor
Founder & Video Missionary, USA
GET UPDATES FROM SETH DEMOOR
produced & edited by: David Panlilio, Annie Palmquist, Seth James DeMoor / music by: Tiffany Alvord & The Piano Guys
And the entire OBS … Read More »
---

The Holy Father Has Arrived!
'Pope Francis looks right at #OBS camera in the streets of Rio'
Published on: July 23rd 2013 — 5:58 PM / OBS: North America
RIO DE JANEIRO, BRASIL — FRANCISCO - FRANCISCO - FRANCISCO echoed through the streets of Rio today. The energy of the young people could have matched a Brazilian versus Argentinian soccer match, Watch video to decide. The chant must have been heard for many city blocks in Rio. And of course, the locals joined in from their store fronts and balcony windows. (read more below)
Seth J. DeMoor
Founder & Video Missionary, USA
GET UPDATES FROM SETH DEMOOR
produced & edited by: David Panlilio, Annie Palmquist, Seth James DeMoor / music by: Mumford & Sons
Once you watch this video from World Youth Day, you will understand many levels of Catholic tradition, passion, … Read More »