Seven Acts of Mercy was our Mission at World Youth Day, Now We Go Home to Live
---
---
Rio Streets Equals Time for Mercy & Love
'World Youth Day Ignites Charity in Hearts of Missionaries in Brazil and Beyond, in the World & Online'
Published on: July 28th 2013 — 1:15 AM / OBS: South America
produced & edited by: Seth James DeMoor, Annie & Al Palmquist, David Panlilio, Felipe Lizarzaburu

---
Rio de Janeiro, Brazil
— We came together from all corners of the world to love, serve, and film at World Youth Day 2013 in Brazil. Film what you ask? The suffering of the human race, and how Christ shows us the way to overcome that suffering through the Seven Acts of Mercy. In filming over the last 10 days in Brazil, the challenges were many, but the grace of God brought us through. Tonight, at the closing vigil with millions of young people, the video aired on 28 jumbo screens along the shores of the white sandy beaches at Copacabana. (read more below)
---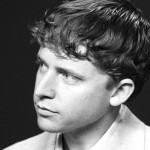 Founder & Video Missionary, USA
GET UPDATES FROM SETH DEMOOR
---
Leading up to this evenings joyous celebrations with Pope Francis, our team fervently prayed that these images would plant many seeds of conviction for Christ in the sea of World Youth Day pilgrims. It is amazing how much teamwork it requires, both spiritually and humanly, to produce a video like the one you see above. Many hours of planning via skype, and late night editing into the early hours of dawn here in Rio.
CONNECT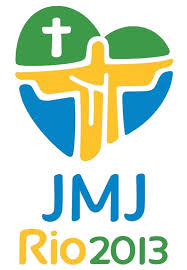 One example of a challenge that our team faced during the production of this short 2:45 minute film happened on our first day. We knew that forms of beauty must be in the video to get the attention of the youth. Since Rio has some spectacular views, we decided some early morning mountain shots were key, which you see in the first 10 seconds. On our way to the shooting location, our local Brazilian driver got a random flat tire on a clean part of the highway. This is just one example of many real life obstacles in the production of this video; all of the challenges affirmed our team's belief that we were carrying out God's will through this video.
Before the video was shown tonight, representatives from OBS, Annie & David, were on the main stage with Cardinal Schonnborn of Vienna introducing the video. What an honor it was to see the miles of beaches filled with young people, eager to learn more about the Catholic life through our humble video. We pray tonight that the energy of these young people travels back to their cities and villages, lighting their prayer life afire. And if that prayer life takes root, watch out South America, the Catholic life will be spreading to new hamlets and valleys in the coming days and months.
It is a small miracle that this video was produced given the Visa issues, flat tires, size of Rio, and so much more. Thank you God for the opportunity, and now we move onward.
OneBillionStories.com Contributor - Seth James DeMoor
@SethJamesDeMoor — 303.709.3804
---
RELATED STORIES


PREVIOUS STORY

READINGS FOR JULY 28th 2013
First: Genesis 18:20-32
Psalm: Psalm 138:1-2, 2-3, 6-7, 7-8
Second: Colossians 2:12-14
Gospel: Luke 11:1-13
ROSARY: GLORIOUS MYSTERIES
1. Ressurection
2. Ascension
3. Descent of the Holy Spirit
4. Assumption
5. Coronation
---
---