Category: Asia
---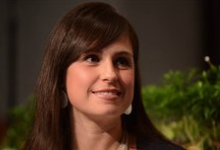 produced & edited by: David Panlilio, Carl Graham / photos by: Dominic Barrios
CONNECT & COMMENT BELOW
"All Respect was Thrown out the Window"
I longed to not be ashamed of myself
Published on: January 3rd 2014 — 11:03 AM / OBS: ASIA / Manila, Philippines
OneBillionStories.com Contributors - David Panlilio & Carl Graham
@OBS_Philippines // Special Thanks to: Catalyst of UA&P (University of Asia and the Pacific) & I Keep Love Real (Real Love Revolution)
RELATED STORIES
---

Do With Me As You Please Lord
"It was during the painful period of my life when I realized that God wanted to reach out to me in those darkest moments."
Published on: March 7th, 2013 — 10:48 AM / OBS: ASIA
QUEZON CITY, THE PHILIPPINES — The experience of a divorce for any child or teenager is never easy. The fracture to the family unit in the modern world is a trend that sadly continues to increase. For Ilsa Reyes, the family divorce was one of the darkest moments in her life, at the age of 13. Despite a strong background in the faith, Ilsa's parents did eventually separate. (read more below)
David Panlilio
Video Missionary in the Philippines
GET UPDATES FROM DAVID PANLILIO
produced by: David Panlilio & edited by: Carl Graham
Ilsa's story is unique for a few different reasons, … Read More »
---

Days With The Lord Movement of Don Bosco
As a result, many Filipinos were spiritually nourished and changed by this Eucharistic focused event.
Published on: February 24th, 2013 — 10:38 PM / OBS: ASIA
MANDALUYONG CITY, THE PHILIPPINES — In celebration of the 60th anniversary of Don Bosco Technical College in Mandaluyong City, the Days With The Lord Movement of Don Bosco organized the Grand Eucharistic Adoration in thanksgiving for the school's support of their movement on their 16th year. A record number of 2500 people (students,teachers,and young professionals) took part in the event from 6-9 pm in the evening, together with the Sacrament of Reconciliation being offered. (read more below)
David Panlilio
Video Missionary in the Philippines
GET UPDATES FROM DAVID PANLILIO
music by: TAIZE
This event proved to be a miracle in itself as it had succeeded despite the many obstacles, … Read More »
---

We Have a Tendency to Use People and Love Things
'Reality TV today is very reminiscent of the Roman Colosseum; watching people fight to the death as entertainment…'
Published on: January 21st, 2013 — 4:49 PM / OBS: ASIA
MANILA, THE PHILIPPINES — The OneBillionStories.com Philippines team has been working hard to bring inspiring stories from their great Catholic nation across the Pacific to American screens and far beyond, depending on where you are reading this in the world. Led by David Panlilio, and aided by the editing expertise of Carl, James, and Christopher, our international OBS team brings part 2 from Leah Darrow's wise, inspiring, and conviction-filled words from Manila (click here for part 1). In part 2, Leah focuses on media, specifically the role of RealityTV in America, and it's connection back to the Roman Colosseum, watch to see … Read More »
---

The World Made Vice & Sin Look Attractive
'Pornography is not that you see too much of a person, but that you see too little; we're a whole person with value and dignity.'
Published on: December 21st, 2012 — 9:33 AM / OBS: ASIA
Click here to watch Part 2 from this interview with Leah Darrow
music by: Christopher Graham
MANILA, THE PHILIPPINES — In September, Leah Darrow and Chris Stefanick spoke to massive crowds in the Philippines on the topic of human dignity and authentic love. What must be known from the outset is that Leah Darrow was raised Catholic, a former contestant on America's Next Top Model, and willingly admits that she was formerly a huge proponent of 'theology of me,' before a personal St. Paul moment. Before the St. Paul awakening in Leah's heart, contraceptives from Planned Parenthood, … Read More »
---

Fast forward to 26 minutes, which is when David Panlilio takes the stage to introduce OneBillionStories.com to the Philippines.
---

On September 1st, 2012 OneBillionStories.com-Philippines had the chance to interview Chris Stefanick, who is a well known Chastity Speaker in the United States and even overseas.
The event was called 'Real Love Revolution 2012,' which was held at the World Trade Center in Manila, Philippines. It was organized by Catalyst, a leadership and outreach student organization at the University of Asia and the Pacific (UA&P), in cooperation with the CBCP Episcopal Commission on Youth, and Couples for Christ – Global. Learn more about Chris Stefanick's talks, books, and speaking opportunities at www.chris-stefanick.com
See more of Chris Stefanick on OBS by clicking here.
---

This young man shares part 2 of his story from the Philippines. His Uncle is a Catholic Priest, exorcist, and Godfather. Jas communicates with true joy on how his Uncle truly made an impact on his life through mentoring him during his youth. In addition, Jas shares about the beauty of growing up in the Philippines. The country has such a strong Catholic culture as displayed by Jas' words; it is very encouraging to see the young people grasp their Catholic faith with such ardor and conviction. Jas is making an impact on the 'digital continent.'
---

Jas Syquia shares with Video Missionary David Panlilio about an extraordinary experience he had with the Eucharist during a family encounter seminar. Jas' family moved to North Carolina 7 years ago where he has the privilege of helping lead a Catholic Charismatic Community called "Bukas Loob Sa Dios" which means (Bukas Loob sa Dios means: Open in Spirit to God). Be sure to tune back in on Thursday, July 12th for part II of this story where he discusses his struggles to express his faith in a new land along with his uncle based in the Philippines, an Exorcist.
---

During the 20th World Youth Day 2005 in Cologne Germany, Fr. Ronald Thomas "Archie" A. Cortez, SRC was invited to be a guest of The President of the Philippine-German Associate in Oberhausen, Germany – Mr. Lutz Ruhloff . During his visit, he met Msgr. Volker Bauer from the Diocese of Essen in Germany, who was then the custodian of the Relic of the Holy Cross of Jesus. His search for the ideal and willing candidate to look after the relic was finally found. Fr. Archie who has a homegrown monastic community here in the Philippines(Servants of the Risen Christ Monastic Community) was chosen to bring home the relic and be its next custodian.
In the central part of the Island of Luzon (a 4-5 hour drive from Manila) is the Mountain of Resurrection in the province of San Jose -Tarlac, … Read More »