Category: Abortion
---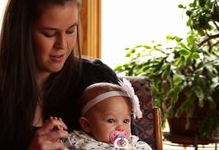 I was that Girl that Could Not Say No
'God pierced my soul when I was all alone, wandering in the darkness'
Published on: April 15th, 2013 — 11:19 AM / OBS: North America
GREELEY, CO, USA — Her world was turned upside down. She was single. Alone. Afraid. Her 21st birthday party led to trying moments, in the middle of college. Abusing alcohol led to decisions, choices, defining life moments, and eventually a little life inside of her; a little baby girl moving, breathing, and learning the love of this world through the womb of her mother. A place, the womb of a mother, which was once considered the safest place on earth for babies. (more below)
music by: David Thies, The Album Leaf, As Colorful as Ever / filmed by: Jon Ervin, Seth James DeMoor / edited by: … Read More »
---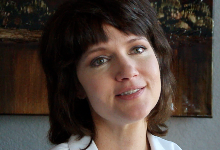 You can always Choose to let the Child Live
"My parents faith was never going through the motions, it really was the most important aspect of their life."
Published on: January 23rd, 2013 — 12:12 AM / OBS: North America
DENVER, CO, USA — Reflecting upon past generations of Catholics, who courageously crossed the Atlantic by ship, and laid the groundwork for the seeds of faith in America, is important to remember in 2013. Their fortitude sometimes goes unnoticed in familial conversations within Catholic circles, but not for Paula Suhr. Hailing from Irish, Italian, and German roots, her family preserved their Catholic identity for many centuries and generations, a sacrifice that Paula is incredibly grateful for. It is her appreciation for the Sacraments, especially the sacrament of Holy Matrimony and the honor in raising 3 wonderful children, that really gets Paula … Read More »
---

On September 1st, 2012 OneBillionStories.com-Philippines had the chance to interview Chris Stefanick, who is a well known Chastity Speaker in the United States and even overseas.
The event was called 'Real Love Revolution 2012,' which was held at the World Trade Center in Manila, Philippines. It was organized by Catalyst, a leadership and outreach student organization at the University of Asia and the Pacific (UA&P), in cooperation with the CBCP Episcopal Commission on Youth, and Couples for Christ – Global. Learn more about Chris Stefanick's talks, books, and speaking opportunities at www.chris-stefanick.com
See more of Chris Stefanick on OBS by clicking here.
---

The March for Life always produces many amazing stories of faith. Today's story is one of those. Imagine leading over 1500 young teenagers on a 12 hour bus ride to go stand up for life in this nation's capitol? That is exactly what this young lady and her husband have committed to doing. Take a listen to hear how the Sacraments of the Catholic Church changed her life for ever.
---

Steve Seguin
Video Missionary in USA
GET UPDATES FROM STEVE SEGUIN
June 12th - 16th, 2012 Southern California
"Those from among you will rebuild the ancient ruins. You will raise up the age-old foundations, and you will be called the repairer of the breach, the restorer of the streets in which to dwell." —Isaiah 58:12
Posted on: 21st March 2012
BOULDER, CO — At the base of the Flatirons near the University of Colorado, a young group of pro-life prayer warriors are gearing up to be instruments for God's plan to end abortion in America…and beyond. The scripture verse above from Isaiah has become the rally cry for this pro-life army; armed with rosary beads, bicycles, and the grace of God, young people from across the country are gathering in California this summer to Bike … Read More »
---

When you push play, get ready for the March for Life 2012 highlight reel, and the story of a mother and her lost daughter to abortion.
---

The actions of Bobby Schindler, Terri Schiavo's brother, to stand up for the vulnerable people of this nation in 2012, should become a rallying cry for all people who are pro-life across America.
---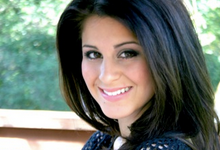 Lila Rose was brave enough to dig through the topics of Mary, the Saints, the Eucharist, and everything else that most Protestants do not understand about the Catholic faith.
---

What a difficult event to attend for a Video Missionary. So many deaths to babies in the womb, and yet our team has to tell the story of these lost children. God willing this March will end soon.
---

Lila Rose shares the beginning of her story from life at home to the culture of death she faced at UCLA. Listen to the foundations of her later work in the pro-life movement with Live Action, an undercover media group exposing the lies of abortion mills across the country.