Tag: Eucharist
---

This young man shares part 2 of his story from the Philippines. His Uncle is a Catholic Priest, exorcist, and Godfather. Jas communicates with true joy on how his Uncle truly made an impact on his life through mentoring him during his youth. In addition, Jas shares about the beauty of growing up in the Philippines. The country has such a strong Catholic culture as displayed by Jas' words; it is very encouraging to see the young people grasp their Catholic faith with such ardor and conviction. Jas is making an impact on the 'digital continent.'
---

Accompanying the first nights rest in Dar es Salaam was the delight of some friendly geckos and the morning echoes of the rooster crows. Thankfully, the first African alarm clock awoke us to 640 Catholic school children singing outside our rooms prior to the commencement of another day in authentic Catholic education. The grounds that we stayed at were fully funded by the local Catholic community. The leadership of the discalced Carmelites mixed with patience has created a 'beacon on a hill' for these young Catholics of Dar es Salaam; and the need continues to grow.
In fact, we learned today that since the Jubilee year in 2000, the number of parishes in the dioceses has more than doubled. In 2000, there were 30, now there are over 60 parishes. Obviously the labor in the vineyard from the Carmelites and other … Read More »
---

Jas Syquia shares with Video Missionary David Panlilio about an extraordinary experience he had with the Eucharist during a family encounter seminar. Jas' family moved to North Carolina 7 years ago where he has the privilege of helping lead a Catholic Charismatic Community called "Bukas Loob Sa Dios" which means (Bukas Loob sa Dios means: Open in Spirit to God). Be sure to tune back in on Thursday, July 12th for part II of this story where he discusses his struggles to express his faith in a new land along with his uncle based in the Philippines, an Exorcist.
---

Seth J. DeMoor
Founder & Video Missionary in USA
GET UPDATES FROM SETH DEMOOR
The Power of a Catholic Funeral Experience
'Hearing the Muslim call to prayer five times a day in Jordan made me ask, 'do we have that in Christianity?'
Posted on: 19th April 2012
BALTIMORE, MD, USA — This online global mission often shares stories of conversion to Catholicism. But never has those stories been centered around funeral experience. Today's Catholic story from the state of Maryland is just one of those stories. The young lady was serving in the United States military, and was asked to sing in the chorus for two different tragic cases of death. The events were only about two months apart, and they made a lasting impression on her life, especially her spiritual life.
Today's Story
From that juncture … Read More »
---

David Panlilio
Video Missionary in the Philippines
GET UPDATES FROM DAVID PANLILIO
"Savoring our Faith"
One meal at a time, Fr. Leo continues to bring Christ's incarnation to the masses through 'Grace Before Meals' (www.GraceBeforeMeals.com)
Posted on: 12th April 2012
MANILA, PHILIPPINES — Persistence and prayer have successfully launched OneBillionStories.com in the Philippines; and also the fortitude of Video Missionary David Panlilio. Thanks to his 'yes' for this mission on the 'digital continent', and the grace of God, David has managed to take a concept for evangelization in the 21st century, and make it a reality. Today's video from the Philippines is the fruit of trust, which is a key ingredient when working for the Kingdom. Another key ingredient, is a good meal; "Grace Before Meals" with Fr. Leo Patalinghug is a movement within the … Read More »
---

Seth James DeMoor
Missionary Director in USA
Founder, President, Video Missionary
GET UPDATES FROM SETH JAMES DEMOOR
[email protected]
Chastity in America, what happened?
The will of the Father for the United States of America may only have one strong voice left on the topic of chastity, the Catholic Church, listen why below.
Posted on: 13th March 2012
BOSTON, MA — The Archdiocese of Boston has unleashed a defender of truth through a young adult power house called Pure in Heart. This initiative has begun a transformation in the hearts of many young adults in the greater Boston area. This transformation centers on the Catholic faith with the Eucharist, confession, the rosary, and discussions onTheology of the Body at the center of the apostolate.
Today's Story
Pure in Heart America from OneBillionStories.com on Vimeo.
Led by a core team of young Catholics, Pure in Heart is … Read More »
---

Seth James DeMoor
Missionary Director in USA
Founder, President, Video Missionary
GET UPDATES FROM SETH JAMES DEMOOR
[email protected]
"My bag is not heavy…"
The way of Christ on the Camino de Santiago is not heavy when you carry Jesus with you according to this young Frenchman.
Posted on: 12th March 2012
PORTOMARIN, SPAIN — In the summer of 2011, OneBillionStories.com's team and a group of young adults from the Archdiocese of Denver, pilgrimaged along 'the way of St. James,' better known as the Camino de Santiago through northern Spain. This ancient path of faith is a long standing tradition for Catholics to journey upon, which ends at the tomb of St. James. Thousands of pilgrims every year journey from their own doorsteps to end up at the tomb in thanksgiving and homage to the Catholic faith … Read More »
---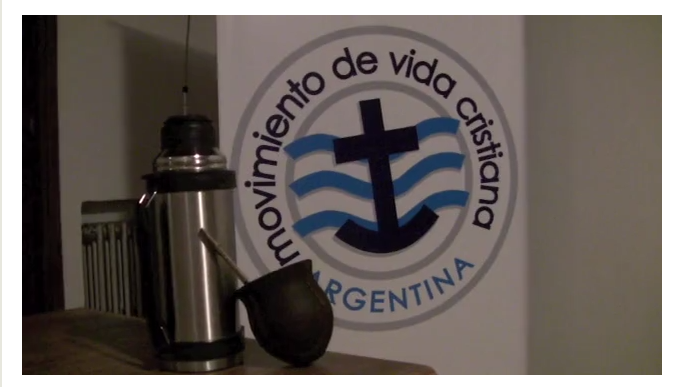 Annie & Al Palmquist
Video Missionaries in South America
GET UPDATES FROM ANNIE & AL PALMQUIST
[email protected]
Argentina: Christian Life Movement is Growing
Video Missionaries Annie and Al have made it to Argentina, and their experiences with the Christian Life Movement continue to increase with each passing city.
Posted on: 10th March 2012
BUENOS AIRES, ARGENTINA — Today's story is not so much a story, but more of an update from video missionaries Annie and Al. Many of you already know that this young couple is traveling for 6 months through South America experiencing the different cultures of the continent, but also contributing incredible work for the mission of OBS. In fact, they are both fluent in Spanish, and so most of their Catholic testimonies of faith are in Spanish. You can find … Read More »
---

Steve Seguin
Video Missionary in Ireland
GET UPDATES FROM STEVE SEGUIN
[email protected]
"She's bloody heavy"
How does one manage to lift up a human being into an ambulance that's nearly twice the weight of your own?
Posted on: 9th March 2012
DUBLIN, IRELAND — In September 1979, the IRA struck in northern Ireland near Belfast; the entire atmosphere of Ireland was in shock and destruction. So what did this man do? As the leader of a group of Catholics, he and the others decided that the violence between the Protestants and Catholics would not deter their pilgrimage. So they travel into the heart of the conflict after reading from the Old Testament, 'you can travel through your land and you won't see the enemy.'
Today's Story
After reading that verse, they took it as a sign that they must finish what … Read More »
---

Annie & Al Palmquist
Video Missionaries in South America
GET UPDATES FROM ANNIE & AL PALMQUIST
[email protected]
"Love of God and Love of Neighbor"
Via del Señor (The Lord's Way), is an organization that provides the basic necessities for families to survive in rural Argentina. To continue this apostolic work of love, it is the Eucharist that gives them strength.
posted on: 8th March 2012
OBERÁ, ARGENTINA — Since 2003, 'The Lord's Way' has been impacting the poor people of Argentina with the 'Love of God.' Jim, Silvina, and some other people of Ireland, decided that they had to do something about the very difficult living conditions in rural Argentina. Since those early days of the apostolate, the community of 'The Lord's Way' has gone to heights beyond anything ever imagined.
Today's Story
During this time of Lent, perhaps this … Read More »