Gift of Marriage, Children, and the Faith, Bring Hope to Denver through the Paredes Family
---
---
'We felt the need to join a community of young married couples'
The most important gift we can give our children is to help them build a personal relationship with God
Published on: May 23rd 2013 — 6:39 PM / OBS: North America

DENVER, CO, USA — In the state of Colorado, the honoring and celebration of God's perfect plan for the foundation of society, marriage between man and woman, is growing holier by the day. Young married couples are sprouting up everywhere. One of those young families is the Paredes family, who have five wonderful children.
---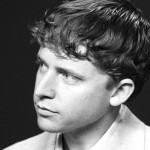 Founder & Video Missionary, USA
GET UPDATES FROM SETH DEMOOR
---
music by: Farewell Milwaukee, Loudon Wainwright III
---
Within the Catholic faith, we believe that God is truly the genius and foundation of society. In order to perpetuate the
human family
into the next decades and century, the sacred bond of one man and one woman in Colorado must be cherished, and it is!
The Paredes family and their mission as one cohesive Catholic unit is part of the reigniting of sacred family in Colorado. Their 'YES' to God's plan is without a doubt lighting fires across this great state. First, within their children's lives, by teaching and living out the most noble task on earth; the cross, Christ' cross here in the 21st century in the Mile High City. Second, by sharing their skills and knowledge on the topic of marriage with young couples across the Archdiocese of Denver. These two outward actions by the Paredes family is an inward reflection of intimacy with Christ and his life saving mission, handed on to us by the loss of his own.
By God's grace, this mission of OBS will encounter more holy families across the Centennial state in the not so distant future. Their stories must be told. Their lives must be shared. Their unselfish 'YES' in the 21st century must be made known to those searching for purpose in their life. It can be found, just click play to see how.
Share your story with this mission, get started by e-mailing [email protected]. And don't forget to forward this link to young men in your life, they need to see the Catholic heroism being lived out in Denver!

OneBillionStories.com Contributor - Seth James DeMoor
@SethJamesDeMoor — 303.709.3804
---
RELATED STORIES


PREVIOUS STORY

READINGS FOR MAY 23rd 2012
First: Sirach 5:1-8
Psalm: 1:1-2, 3, 4 & 6
Gospel: Mark 9:41-50
ROSARY: LUMINOUS MYSTERIES
1. Baptism in River Jordan
2. Wedding Feast at Cana
3. Proclamation of the Kingdom
4. Transfiguration
5. Institution of the Eucharist
---
---