Arriving in Rio de Janeiro, Visiting to Cristo Redentor Statue: Vlog 4
---
---
Historic Moment This Day for OBS
'World Youth Day really brought the universality of the Church into my life experience'
Published on: July 19th 2013 — 12:58 AM / OBS: North America

RIO DE JANEIRO, BRASIL — Our team is in Rio de Janeiro for World Youth Day 2013, even Al! Al arrived (although he is not in this video) this morning and will be with our team for the remainder of the pilgrimage filming with the team, planning videos, and perhaps doing some underwater photography with the GoPro, stay tuned for that! (read more below)
---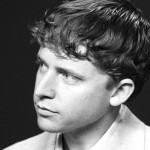 Founder & Video Missionary, USA
GET UPDATES FROM SETH DEMOOR
---
produced & edited by: David Panlilio, Annie Palmquist, Seth James DeMoor / music by:
---
It truly is a remarkable moment, being here with David, Annie, & Al. We have been skyping for hundreds of hours over the past 2.5 years, and now God brings us to one spot for World Youth Day where we can really work well together for building up the Kingdom. Although I had Visa issues, and Annie missed her flight in Lima, we knew that God was in control. Trust is the name of the game when it comes to this type of work. It is not in our hands, but His whom guides and inspires us.
CONNECT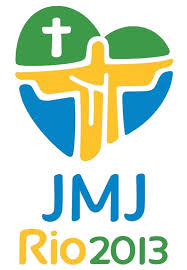 Today's video was quite exciting for many reasons. First, we made it to Rio for World Youth Day 2013. Second, after being in Brazil for less than 3 hours, the team was at the base of the giant Christ the Redeemer statue overlooking the city. The view at the top was remarkable, and the chapel at the base was even more impressive. For wherever the tabernacle resides, there is Christ. And Christ brings all to the world to love and serve His people, and that is what we hope to do here in Rio.
On top, we interviewed some pilgrims, took many pictures, and recorded the vlog you see above.
OneBillionStories.com Contributor - Seth James DeMoor
@SethJamesDeMoor — 303.709.3804
---
RELATED VLOGS


PREVIOUS STORY

READINGS FOR JULY 19th 2013
First: Exodus 11:10—12:14
Psalm: Psalm 116:12-13, 15 AND 16BC, 17-18
Gospel: Matthew 12:1-8
ROSARY: SORROWFUL MYSTERIES
1. Agony in the Garden
2. Scourging at the Pillar
3. Crowning of Thorns
4. Way of the Cross
5. Crucifixion and Death
---
---